BRIVO SMART HOME & MULTIFAMILY HOME AUTOMATION
Brivo Smart Home separates you from other multifamily communities. Make life easier for both residents and property managers, increasing value and decreasing complexity.
Brivo Smart Home Automation Solution for Multifamily Properties Provides Easy Access Throughout the Community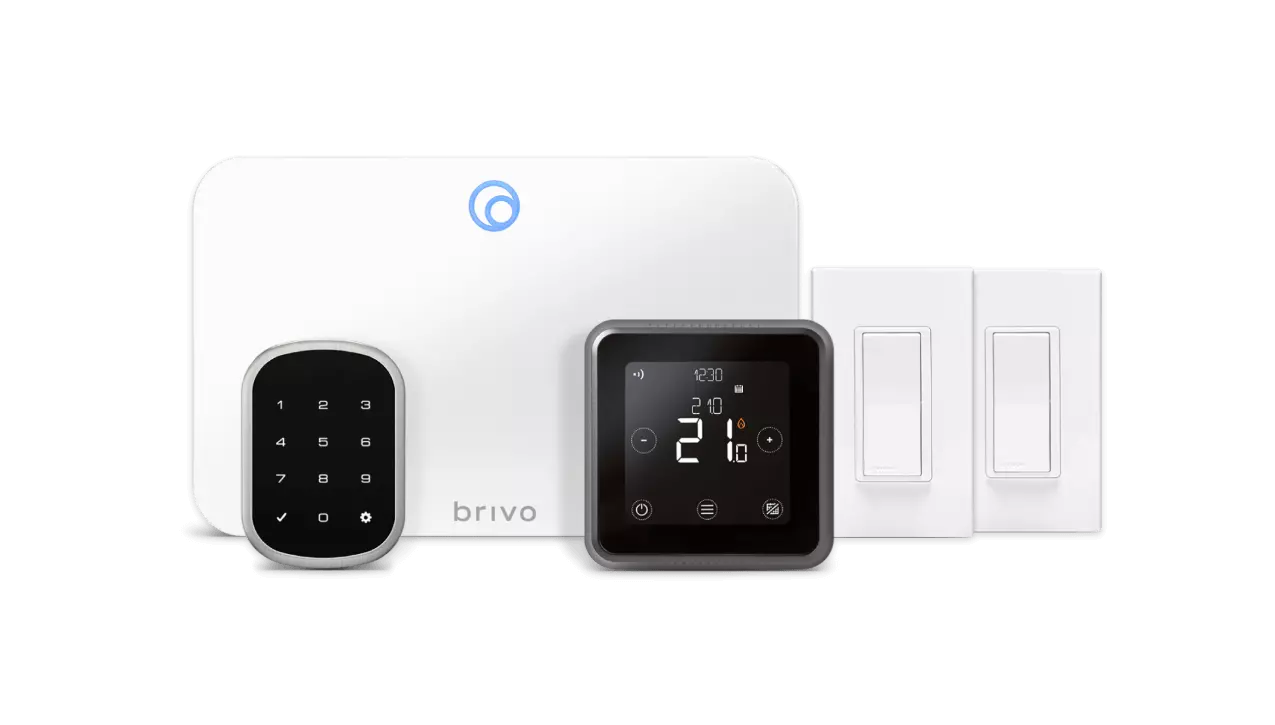 Meet prospective tenants through self-guided tours, control smart lights, thermostats, and sensors to save energy. Brivo Smart Home reduces vendor complexity by delivering a holistic multifamily solution.
Key Benefits of Smart Home Automation Technology for Residents
Feel Safe and Secure
Keyless entry with smart locks and mobile access control allows residents to manage guest entry from one place inside their mobile app
Lower Household Energy Costs
Use of smart technology helps residents manage amenities like smart lights and smart thermostats 
Elevate the Living Experience
Modern, tasteful features and devices add style to residents future homes
Key Benefits of Smart Home Automation Technology for Property Managers
Engagement and Loyalty
Give your property managers the tools they need to be successful – drive a willingness to do more and instill a sense of trust and ownership
Remove Costs and Headaches
Keyless locks save the expense and exposure of rekeying that property managers have to deal with to keep residents safe
Unify Management Responsibilities
Use one platform and integrate different capabilities like rent collection, maintenance, and security management to improve efficiency
Early Detection and Maintenance
Smart sensors can trigger alerts if a water leak is detected, saving thousands in water damage repairs and increasing ROI
Amenity Usage and Monitoring
Access control monitoring helps track who is using common amenities and when, creating a secure environment for residents and guests
Brivo Smart Home for Vacation Rentals
Simplifies Property Management and Enhances Guest Experiences
Increase efficiency for your vacation rental properties. Manage all properties from one dashboard. Access logs, track staff entry and exit and control smart thermostats and sensors. Increase revenue and create an amazing and simple guest experience.
Brivo is compatible with a variety of home automation devices from leading providers
See a Smart Apartment Building in Action
Explore the solutions that work together to elevate your multifamily community
Add Real Value to Your Multifamily Community
Learn how Kromer added $200K in Revenue with Smart Apartment
Make the Right First Impression with Brivo Self-guided Tours
Attract new residents and keep them and your staff safe and secure with self-guided tours. Qualify and identify prospective residents, grant access, go on a tour of vacant units and amenities, then follow up.
More Brivo Access Control Solutions you Need to Create a Modern Multifamily Smart Home Community
Access Control
Remotely manage doors for residents, visitors, and others
Mobile Management
Grant access and unlock doors from just your smartphone 
Video Surveillance
See who is on your property at any time from any location 
Identity
Quickly identify
and manage authorized users
Visitor Management
Manage building guests and deliveries from one platform
Brivo Integrates with Top Smart Apartment and Smart Home Management Software Through our Open API Platform
Build the custom solution your property needs. Choose from various multifamily and vacation rental solutions that allow you to connect and integrate with peripheral hardware.
Talk with Brivo about your project
We'll connect you with a partner in your area
Get the customized solution you need