In this day and age, we rely on smartphones for absolutely everything. According to a Brivo study, 81% of business leaders rely on mobile applications to manage their organizations. Multiple studies have shown that a properly executed mobility strategy improves workforce productivity and leads to business growth through always-on connectivity. 
For many of us, our mobile devices are our lifelines. They allow us to browse the web, conduct meetings, schedule calls, watch videos, remote start our cars, view package deliveries (and package pirates), board a plane and so much more. So in the physical access world, it only makes sense to incorporate mobile phones as a way to gain access and open a door. 
What are Mobile Credentials?
Remember that badge you carried around that you held up to a door reader when you wanted to get into the office lobby or other door? A mobile credential does the same thing, except through wireless communications, such as Bluetooth from your smartphone, via a mobile app to the door reader that allows you to access a physical space. Mobile credentials allow users to unlock doors for the office, apartment common amenities, employee restricted areas, and more with their phones and without having to carry around traditional plastic cards and key fobs. Mobile credentials are also highly secure with the use of multi-factor authentication with device biometrics such as FaceID or TouchID, which requires users to provide additional verification factors. 
The Benefits of Mobile Credentials
More Secure Credentials and Better Protection
Mobile credentials are more secure than traditional access cards. With multi-factor authentication, fingerprint and FaceID device biometrics verify true identity, and provide the ability for property managers to revoke access anytime, anywhere. The switch to mobile credentials ultimately reduces security breaches with secure, encrypted credentials that can't be cloned. 
Whatsmore, people are not as likely to give a friend, colleague or other person their phone to be able to access a space as they would lend a badge to someone. This increases overall security in ensuring you know who is actually entering a space.
Instant and Easy to Install
Mobile credentials are very easy to use for users, simple for property managers to authorize and install for security integrators.
Convenience for Tenants, Employees and Residents
Mobile credentials provide a truly mobile-first experience for tenants, employees and residents. Making it easier for them to move about a facility or apartment, and allowing them to open doors and use keyless entry across multiple locations with their smartphone.  
Cost-effective
Save on costs and reduce the chance of losing key cards and key fobs with mobile credentials and digital badges that are kept in the cloud, eliminating the need for rekeying. 
Remove Hassle for Property Managers
Remotely assign and revoke credentials sent directly to authorized employees, contractors or visitors' smartphones. Property managers save time by not having to replace lost or forgotten access cards.
Improve Health-safety
Users can use mobile self-screening for COVID-19 symptoms before entering a facility directly from their phone. This helps facilities ensure users acknowledge current policies related to COVID-based restrictions.
Increase Property Value
Create modern smart buildings that will add value to your property while increasing occupant satisfaction and loyalty.
Frictionless Mobile Management, Brivo Mobile Pass is a Smarter Way to Open Doors
With Brivo Mobile pass you get the added security and increased convenience for your tenants, residents, employees and guests while simplifying how you manage access to your property. 
Brivo was a pioneer in mobile credentials for access control and today has more than 950,000 mobile users and is growing every day.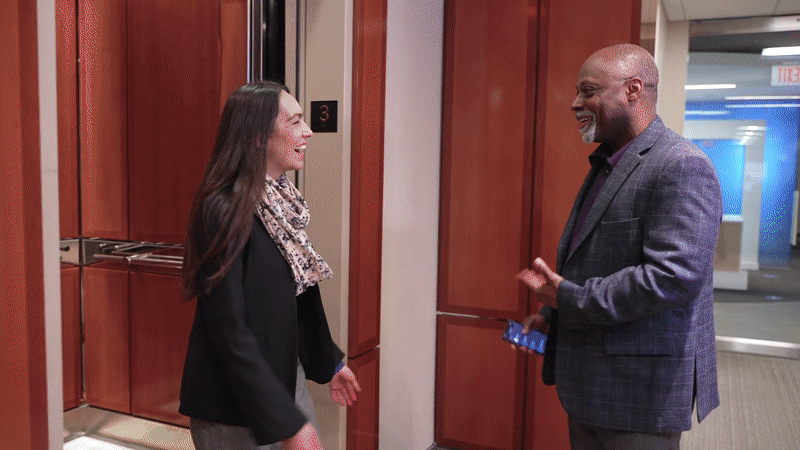 Customers can improve the health-safety of their environment with
Facility Safety Features
. Avoid germs with touchless access or Siri voice commands to facilitate a safer return to the office. With Brivo Mobile Pass, identify users with COVID symptoms before they enter the facility with mobile self-screening. 
Keep your users moving with Brivo Smart Readers. Our variety of sleek and elegant smart readers fit the aesthetics of any building with simplicity. Brivo readers are designed to work effortlessly with Brivo Access allowing you to connect with control panels and access physical credentials. 
Overall, mobile credentials are essential for creating a holistic and integrated access control system that adds convenience and protects employees, tenants and visitors, while also increasing facility efficiency for property managers.
Learn more about Brivo's mobile management and access control